Willow Tree - Set of 2 Coordinating Shelves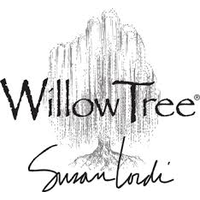 Willow Tree - Set of 2 Coordinating Shelves
Crafted and painted in the same style as 'The Roses in My Garden'™ Reliquary, these shelves can be hung on a wall alongside the Reliquary, or used as a pedestal on which Willow Tree figures or angels can be displayed.
Product Information:
Dimensions: 13.9cm W x 8.8cm D
Materials: Wood composite
Shelves can also be hung on wall
Hanger style: Keyhole
Includes enclosure card for gift giving
Care instructions: Dust with soft brush or cloth. Avoid water or cleaning solvents.